Port-W 1314 a stallion approved for breeding by the Polish Half- breed, wlkp, FWB and SWB
New Port-W 1314 and Johanna Wall achieved fifth prize at the finals of Jönköping rising star Gold showjumping.
New Port-W is free from WFFS-gene.
(Warmblood Fragile Foal Syndrome WFFS)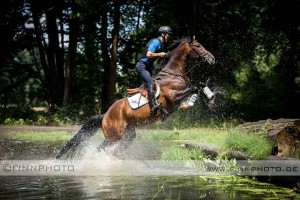 See New Port-W  in stallion approvals at  Youtube.
CIC3* crosscountry at Strzegom October festival 2017.